California Employment Law Firm
tailored to meet your
unique legal needs
Macías Rodríguez Adams LLP is a boutique California employment law firm built on more than 15 years of Big Law experience, representing employers and employees in Northern California and the Bay Area. With deep experience in all aspects of employment law, we help businesses navigate the complexities of California's evolving employment laws and meet whatever employment-based claims they may face. We also protect the rights of individual employees and classes of employees in everything from discrimination to wage claims.
Whether you are an executive of a small to mid-size company or an employee who has been unjustly terminated, we provide highly-personalized legal representation that leverages our extensive knowledge and experience.
"Clients come to us during some of the darkest times of their lives—whether facing a termination or after receiving the first lawsuit their company has ever faced."
Let our experience & Dedication exceed your expectations
The MRA
Difference
At MRA, our goal is to deliver the top-tier legal services delivered by larger firms to smaller businesses and individuals looking for a small firm relationship.
DEDICATION
At MRA, every client is our most important client. We achieve this by carefully selecting who we work with to ensure that we can meet and exceed their expectations.
TEAMWORK
At many other firms, your relationship exists in a silo with the attorney you hired. However, at MRA, you're hiring a team of lawyers. We assist each other with every client we take on, leveraging our collective knowledge and experience to ensure that you get the services and results you need.
RESPONSIVENESS
When you have questions, you need answers. We provide same-day communications to our clients on their timeline, not ours.
BIG FIRM LEGAL EXPERIENCE
All three founding partners at MRA are former big-law attorneys, born from the largest employment defense law firm in the world. MRA was founded with the mission to offer this same top-tier representation to individuals and small to mid-size businesses facing employment law issues.
DIVERSE CLIENT BASE
We represent both employers and employees across multiple industries and backgrounds, from big tech to blue-collar. This gives us a unique perspective on whatever issues you may be facing.
Uniquely MRA
Large Wage and Hour Class Action Lawsuits
MRA is one of the only Northern California firms with seasoned employment counsel
Representation of High Level Executives
Significant experience representing Silicon Valley's most influential Leaders
Silicon Valley Natives
All 3 MRA founding partners grew up here and are therefore enmeshed in the tech world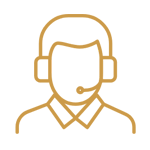 Si Hablamos Español
2 of 4 MRA attorneys are native Spanish speakers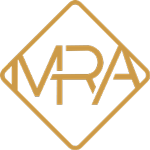 Our Services
REPRESENTING BOTH EMPLOYERS AND EMPLOYEES
You work hard to make a living for yourself and your family. So, when you are faced with a legal issue related to your employment, you deserve a law firm that honors your hard work by working just as hard to get the results you need. As seasoned litigators, we aggressively protect the rights of our clients regarding wage and hours disputes, employment discrimination, and equal pay act violations.
Having harassment or discrimination charges levied against your company can have disastrous consequences for recruitment and staff morale. We are experienced litigators committed to aggressively defending you in employment law cases. We also provide general guidance on day-to-day operational matters, such as changes in the law, risk identification and management, compliance representation and training, and employment agreements.
– WHAT OUR CLIENTS SAY –
"I cannot be happier and more appreciative of the representation I received from the attorneys at MRA LLP. The attorneys are relentless and will not back down even against the largest corporations. They were able to obtain a settlement in the millions for me and other class members."
- Class Action Plaintiff
"Jose and his team are excellent attorneys–responsive, diligent, and experts in their craft. MRA LLP is a pleasure to partner with as a corporate client, offering top tier defense representation."
- Associate General Counsel
"I was previously represented by a seasoned employment practitioner who I felt was not adequately representing me in a threatened lawsuit against my former employer. Within months of changing my representation, the team of attorneys at MRA LLP were able to quadruple the settlement amount my first attorney wanted me to take. I highly recommend them."
- Attorney at Law
"I had the most incredible experience working with MRA LLP. Led by incomparable, powerhouse partners, they went above and beyond representing me in a lawsuit against my former Company and fought every inch in the case. The attorneys are on another level of excellence and the result in my case speaks for itself. I am very thankful of the help I received from Jose, Hector, Travis, and their team."
- Executive Assistant
"I was devastated when my business was sued by a former employee. I had never been sued before and did not know what to do. Hiring MRA LLP was the best decision I could have made.  They guided me through the lawsuit, were extremely efficient, fiercely advocated on my behalf, and were able to successfully represent me in the lawsuit. I am thankful to have had them as my advocates."
- Supermarket Owner
"Although the legal process can seem daunting, having the support and legal expertise of Macías Rodríguez Adams LLP made it possible for me to feel at peace with my decision and confident that I had the appropriate legal counsel and representation. At every stage of the process, I felt comfortable, heard, and guided to ensure the best results for my case. The professionalism and knowledge of the law was above bar none and exceeded my expectations of the legal process.
Thank you!"
- Technology Executive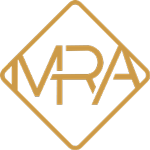 Areas Served
An experienced employment law attorney will help you with every aspect of your case. We serve clients throughout the state of California in employer and employee matters.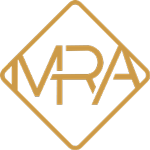 Areas Served
An experienced employment law attorney will help you with every aspect of your case. We serve clients throughout the state of California in employer and employee matters.